Cult of Ceres
Dusted Valley's Cult of Ceres collection offers extremely limited production, vineyard designate wines hand-crafted by the Dusted Valley family. Ceres, the ancient goddess of agriculture, embodies our family's deep farming roots and our region's rich agricultural history. This celebrated Roman deity graces our Dusted Valley labels and serves as the inspiration for this project, aptly called the Cult of Ceres. Sourced from the best lots of our vineyards' oldest, most promising blocks, our Cult of Ceres wines are crafted only when growing conditions align to create something truly special. With each wine bearing the name of one of Ceres' helper gods, we pay homage to the vineyards that are the genesis of each unique offering.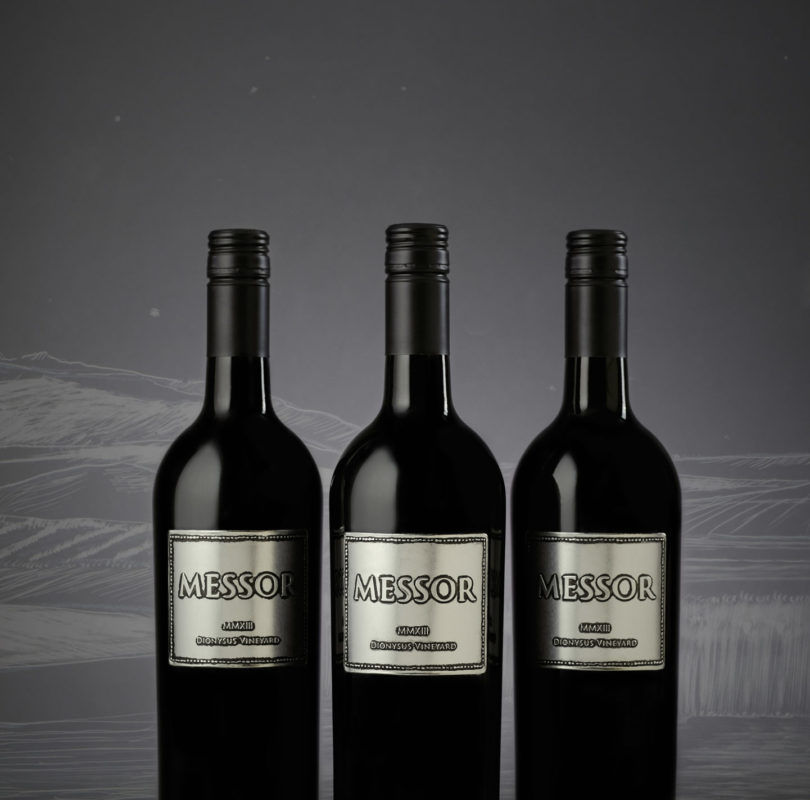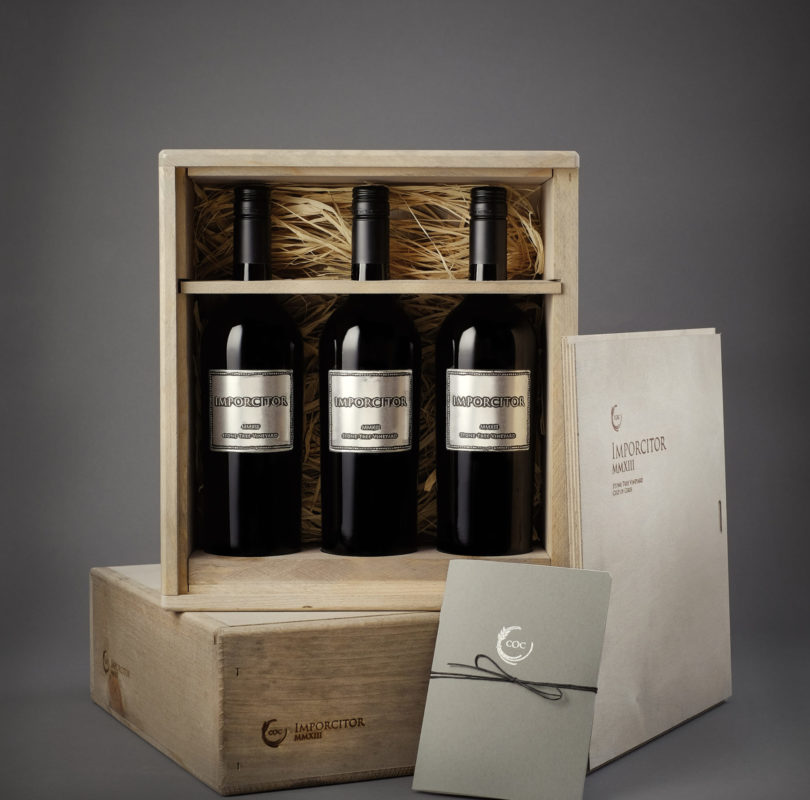 New Release
2014 Messor, Dionysus Vineyard – Coming February 2018    
Like it's 2012 and 2013 predecessors, the 2014 Messor is a Cabernet-based blend from the historic Dionysus Vineyard. As one of the most celebrated vineyards in Washington State viticulture history, the Dusted Valley family is honored to feature this extraordinary place through our third release of Messor, Ceres' helper god who reaps the harvest. This wine is an extremely limited production and has been carefully tucked away to provide additional time to bottle age. It is an elegant wine showcasing a beautiful spectrum of fruit and a seamless entry that builds through the mid-palate to the lingering velvety finish. Learn more.
Library
2013 Imporcitor, Stone Tree Vineyard – Released February 2017  

Learn more.
2013 Messor, Dionysus Vineyard – Released February 2017  

Learn more.
2012 Messor, Dionysus Vineyard – Released February 2016

---
Cult of Ceres Membership
Those interested in purchasing Cult of Ceres wines can now enjoy a *NEW* level of membership and exclusive pricing through the Stained Tooth Society, aptly called the Cult of Ceres level. Learn more.