Cult of Ceres Messor MMXV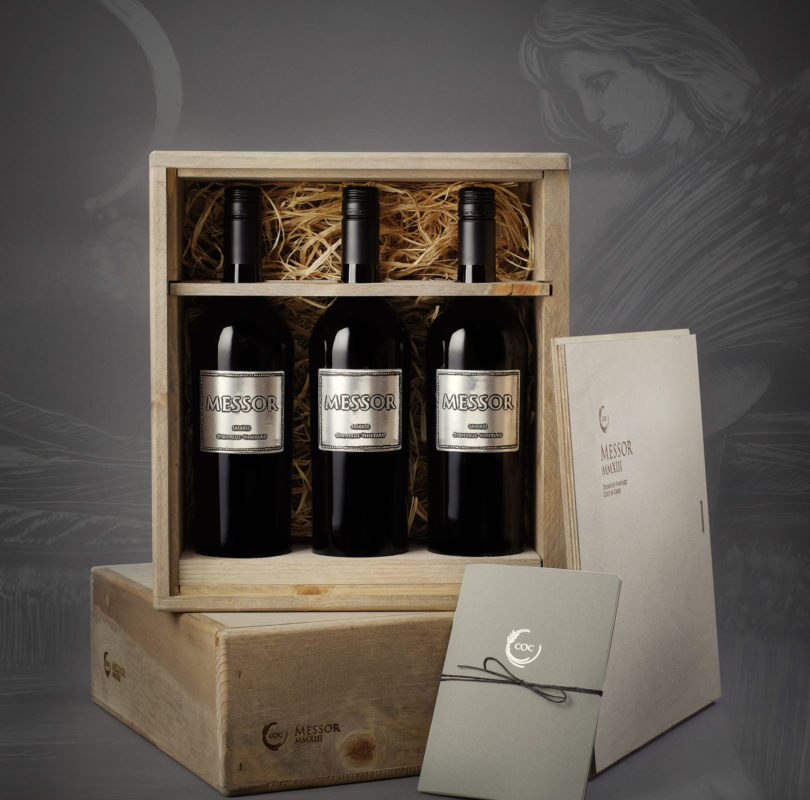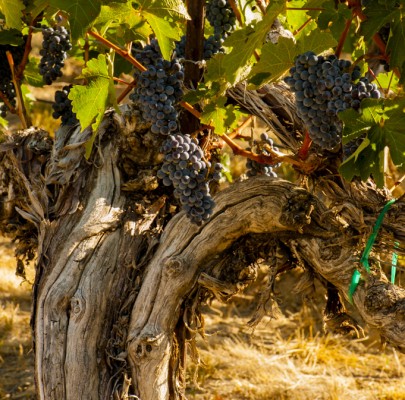 ***SOLD OUT***
Winemaker's Notes – The 2015 Messor is a Cabernet-based blend from the historic Dionysus Vineyard. As one of the most celebrated vineyards in Washington State viticulture history, the Dusted Valley family is honored to feature this extraordinary place through our fourth release of Messor, Ceres' helper god who reaps the harvest. This wine is an extremely limited production and has been carefully tucked away to provide additional time to bottle age. It is a powerful yet elegant wine with understated weight and polish. The lingering fruit and earthy finish is driven by refreshing acidity and ripe, building supple tannins.
Vintage Notes – The 2015 vintage started a couple of weeks early and never slowed down. Though this was the hottest year on record, Mother Nature sent us a few cool weather patterns right when we needed them, which provided for ripe fruit flavors and balance with big mouth coating fine grain tannins. The relentless heat was great for ripening Cabernet Sauvignon and the Petit Verdot that round out this classic blend. In addition, we finalized construction of our brand new winery production facility during Harvest 2015. The new 12,000 square foot facility is located at our Sconni Block Estate Vineyard in Walla Walla and boasts expansive views of our estate vineyards and the Blue Mountains. The new state of the art winery facility and technology has allowed us to exercise even greater control and precision in our winemaking.
Blend – 95% Cabernet Sauvignon, 5% Petit Verdot | Appellation – Columbia Valley | Vineyard – Dionysus Vineyard
Wine Analysis – 5.65 grams/L Total Acidity | 3.96 pH | 14.7% Alcohol
Techniques – 21 – 27 day maceration. Barrel aged 20 months on fine lees and racked once before bottling. Bottle aged another 18 months prior to release. | Oak Program – 100% new French oak barrels | Production – 384 bottles
Price – $400 Full Retail Price | $300 COC Members ONE 3-pack price | $240 COC Members TWO 3-pack price
---
How to Order
Our family has been overwhelmed this year by how our Cult of Ceres wines have been received. Thank you for believing in Dusted Valley and for allowing us the opportunity to do what we love each day. With the growing interest in the COC membership and the limited production, we anticipate the 2015 Messor and Imporcitor will sell quickly. Online orders will open February 8th to existing club members and will be filled as received and as inventory allows. Club members will receive a link to access our shopping cart that day. We recommend ordering early to secure your allocation and to maximize your preferred pricing on multiple box orders. Orders may be picked up at our Walla Walla or Woodinville Tasting Rooms during our release events or during regular tasting hours, or conveniently shipped directly to your door.
Important note for our COC Members! If we haven't heard from you by March 11th, we will automatically allocate one 3-pack based upon remaining inventory available, charge your card on file and either ship or set aside for pick-up depending on your member profile preference.
Questions about ordering or your COC membership?  Please visit our wine club page or call Cindy at 509-525-1337.
Learn more about our Cult of Ceres Collection.