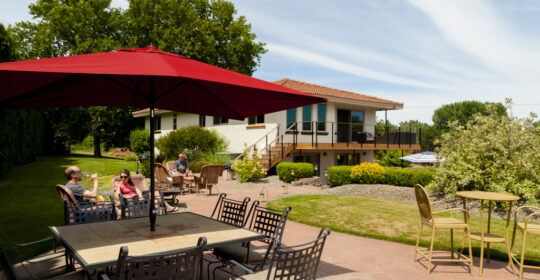 March: Open Thurs-Mon, 11AM-5PM
April – August: Open Thurs, Fri, Mon, 11AM-5PM

Our tasting room on Old Milton Hwy is where the Dusted Valley dream began 20 years ago and the Braunels look forward to continuing to welcome you to their home! Advanced reservations are encouraged. Walk-ins are always welcome as space allows.
Enjoy a selection of our estate-focused and current release wines as we share the Dusted Valley story with you. Reservations include outdoor seating and due to our limited indoor seating, we may contact you if inclement weather might impact your experience. If you don't see a reservation that fits your needs, please contact us and we'll do our best to accommodate.
Contact: Abby Marett, Hospitality Manager
amarett@dustedvalley.com | 509-525-1337