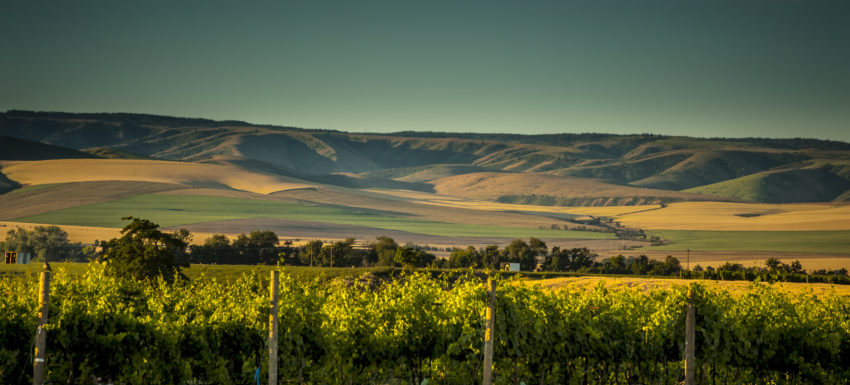 Coming Soon:

2021 Wallatage

Vineyard: Southwind Vineyard Estate, Sconni Block Vineyard Estate

AVA: Walla Walla Valley
Blend: 47% Cabernet Sauvignon, 46% Cabernet Franc, 4% Petit Verdot, 3% Merlot
Wine Analysis:
5.7 grams/L Total Acidity
3.94 pH
14.8% Alcohol
Techniques: Fermented in bins and tanks for 14-29 days punch down and pulsair were used for cap management
Oak Program: 45% New French Oak
Production: 300 bottles (1.5L)
WALLATAGE [wâl'-e-tahj] noun
A work of art crafted from a collection of the Walla Walla Valley's finest grapes, blended for your pleasure to create a new and treasured whole, one that explores and celebrates Walla Walla's distinct and rich terroir.
Winemaker's Notes
This wine brings together a treasured collection of grapes from our estate vineyard's finest lots. It is the result of many years of exploration – and a true labor of love – to showcase the Walla Walla terroir and our estate vineyards. When winemakers talk about pouring their heart and soul into their craft, Wallatage is it for us. Paying homage to our family's agricultural roots and the seasonal rebirth of the vines we draw upon to craft our wine, Dusted Valley celebrates our 20th anniversary and each vintage with the ancient symbol of ouroboros. This icon becomes the banner of our Wallatage blend. Wallatage is a collage of some of our favorite vineyards and grapes in the Walla Walla Valley that are set aside for something extraordinary and worthy of celebrating longevity. We raise a glass to all who have shared in our collective journey and each other's future!
Retail Price: $140

Back To News