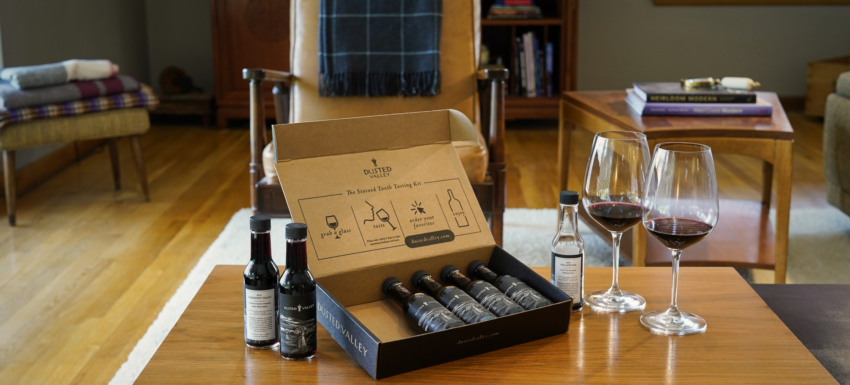 BRINGING THE TASTING ROOM
TO YOUR LIVING ROOM
Save-the-Date: Spring Release Tasting Kits Go On Sale March 1st!
Times being what they are, we brainstormed ways to bring the Dusted Valley Spring Release experience to you. Sending Chad and Corey door-to-door with wine in hand ended up being a bad idea for a variety of reasons, so we came up with the next best thing: The Stained Tooth Tasting Kit! We hope you enjoy these special new releases crafted by our winemaking team. Most of all, we hope this sparks a little bit of joy and makes staying in a whole lot more fun!
Save-the-Date: Spring Release Tasting Kits Go On Sale March 1st!
Each Tasting Kit Includes:
Five – 5 oz samples of our new Spring Release wines, including: (easily serves up to 4 people or a generous serving for 2)
Invitation to join for a Winemaker led Virtual Tasting via Zoom
Resources to do your own self guided tasting (tasting notes and videos from the winemaking team linked below)
$25 Gift Card Code which can be used towards a future purchase of 3 or more bottles
*SPECIAL NOTE* To maximize quality and freshness of the wines, we recommend you consume within 10 days of receiving your tasting kit.
Did you already purchase a Stained Tooth Tasting Kit? Click the link below for Tips & Resources to maximize your tasting experience.
Back To News