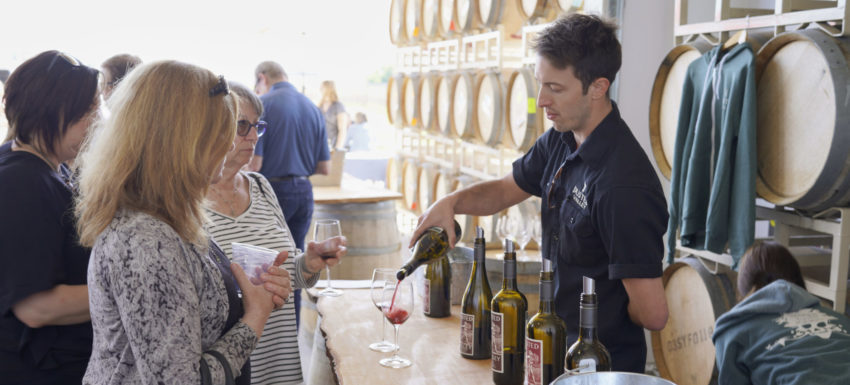 Now – April 3rd

---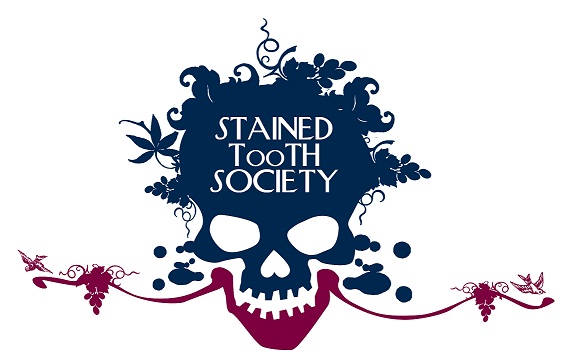 First and foremost, the Dusted Valley Family wants to wish you and your family much health and safety during this unprecedented time. 17 years ago we founded our company on the notion that when family works together the American Dream can turn into a living reality. Today, that idea of working together and taking care of one another holds true now more than ever. We've always looked at our Stained Tooth Society Members as an extension of our family and during these times we are most grateful to each of you for your support and send best wishes for abundant health and a quick return to normal life.
Over the coming weeks, we hope to bring a little bit of wine country direct to you and hope that you will find joy in these amazing new Spring Release wines that our team has crafted for you. Look for more information to come with new video content and maybe even a virtual tasting with the winemaking team that will hopefully make staying in together a little more fun.
To that end, we want to make sure you can quickly and easily receive your wine. Here is the latest information:
YOUR SPRING RELEASE ALLOCATION includes one bottle of each of the new wines listed below.
If you wish to CUSTOMIZE YOUR ORDER, you have until Friday April 3, 2020, to login and customize your allocation and add to it to receive additional discounts. See below for specific information on the offers.
SHIPPING INCLUDED! With the shutdown of most public venues and our inability to sample in our tasting rooms, we are going to cover ALL shipping and handling on Spring Release wines for club members. No need to pick up. It will come direct to your door.
We are also offering ADDITIONAL SAVINGS when you order early and add wines to your shipment. Now is the time to stock that cellar or send wine to friends and family who are also staying in. See below for specific information on the offers.
Thank you so much for your continued support. When this is all over, we WILL gather to celebrate. Until then, let's remember that we are all in this together and be safe, be kind and take care of one another.
The Dusted Valley Family,
Chad and Janet Johnson, Cindy and Corey Braunel
---
Early Order Incentives
Additional Savings When You Order by April 3rd

STS 6-Bottle + Cult of Ceres Members:
Receive an additional 10% off of purchases of 6-11 bottles (for a total of 35% off)
Full case shipments will be discounted at 45% off
Shipping Included!
STS 3-Bottle Members
Receive an additional 10% off of purchases of 3-11 bottles (for a total of 25% off)
Full case shipments will be discounted at 30% off
Shipping Included!
---
New Spring Release Wines
COC and STS 6-Bottle Member Spring Release allocation includes one bottle of each of the wines listed below. STS 3-Bottle Member Spring Release allocation includes one bottle each of the 2018 Chardonnay, 2018 Squirrel Tooth Alice and 2017 Cabernet Sauvignon.
2018 Chardonnay – Olsen Vineyard, Yakima Valley
100% Chardonnay
This classic Washington State Chardonnay hails  from Olsen Vineyard, one of the state's premier vineyards. This is a high elevation, cool site that sits at an elevation of 1,110 feet – 1,350 feet. It was picked at perfect ripeness preserving its beautiful fruit flavors, racy acidity and natural balance.
2018 Squirrel Tooth Alice – Stone Tree Vineyard, Wahluke Slope
90% Grenache, 7% Mourvèdre, 3% Syrah
This kick ass Grenache focused blend hails from Stone Tree Vineyard and stirs things up a little, probably not unlike the woman it is named after. Soft entry and ripe fruit with acid and tannin to please everyone. Who is the infamous Squirrel Tooth Alice? Legend has it that this party girl of the early West made being a cowboy truly "legendary". We felt it was necessary to pay tribute to one of the ladies that kept the lonesome cowhands springing out on the ranch.
2017 Rachis Syrah – Stone Tree Vineyard, Wahluke Slope
95% Syrah, 5% Viognier (co-ferment)
Our Rachis Syrah is the fraternal twin to our Tall Tales Syrah, and never can two brothers be so different. The bigger,
bolder, more fruit forward flavors of this wine show the breadth of character that Syrah can have. This is another strong vineyard designate showing from Stone Tree Vineyard.
2017 Malbec, Southwind  Estate Vineyard, Walla Walla Valley
90% Malbec, 8% Cabernet Sauvignon, 2% Petit Verdot
The 2017 Malbec is a vineyard designate wine from our Southwind Vineyard Estate. This is an expressive wine where dark, earthy and herbal characteristics combine with the an array of fruit forward characteristics to yield a well-balanced, sophisticated Malbec. Southwind lies on the Oregon side of the Walla Walla Valley, perched high on a ridge of ancient lava flows overlooking the beautiful Walla Walla Valley. The diversity in elevation and soil profiles make it an extremely special place to grow grapes.
2017 BFM – Dionysus Vineyard, Columbia Valley
84% Merlot, 14% Cabernet Sauvignon, 2% Petit Verdot
We love Washington State Merlot, and think it's one of the greatest places in the world to grow and make it. That's part of why we are so honored to get to work with a little slice of history with the old vine Merlot at Dionysus Vineyard. Our 2017 BFM consists of Merlot, Cabernet Sauvignon and Petit Verdot, and stands up to its reputation of being the biggest Merlot based blend coming out of Washington today!
2017 Cabernet Sauvignon, Columbia Valley
94% Cabernet Sauvignon, 4% Petit Verdot, 2% Merlot
This is just a spectacular Cabernet Sauvignon from the Columbia Valley! This medium bodied wine is both lithe and expressive, with embracing tannins wrapping gently around a focused core of dried herb-accented black cherry and licorice flavors, dancing with finesse on the finish.
Back To News