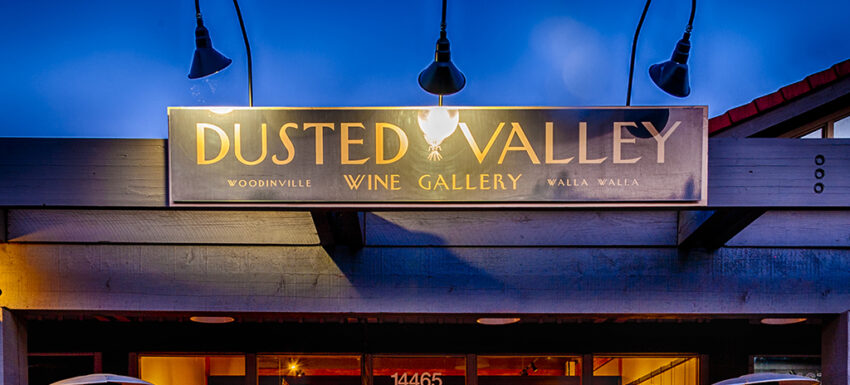 Vaulted ceilings, lots of light and a mix of natural materials complete the feel and make it the perfect setting to enjoy exceptional wine and a little taste of the good life. In addition, walking paths connect the tasting room to award-winning restaurants and a growing wine community in the heart of Woodinville's Tourist District.
Want to party Dusted Valley style? Learn more about securing our private event space for your next special event by contacting wood@dustedvalley.com.
Group Reservations
We appreciate your advance notice for groups of 8 or more people. Please call us at 425-488-7373 or email us at wood@dustedvalley.com to make your reservation.
14465 Woodinville-Redmond Rd.NE
Woodinville, WA 98072
425-488-7373 | wood@dustedvalley.com
Back To News