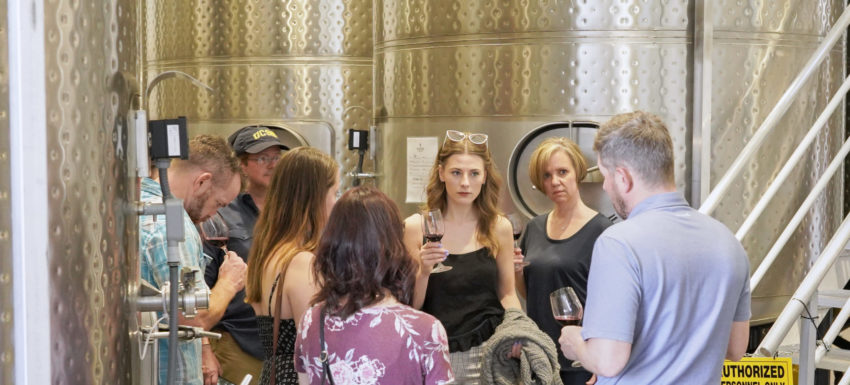 November 1 & 3, 2019
11am, 1pm, 3pm – Reservation Required
Fall is one of our favorite times of year in the Walla Walla Valley, and the winery will be buzzing with our team fully entrenched in Harvest 2019! NEW THIS YEAR, book a semi-private tour and experience the sites, smells and sounds of a working winery during crush and get a behind-the-scenes look at what goes into crafting some of your favorite DV wines!
Friday and Sunday (Nov. 1 & 3)
11am, 1pm, 3pm – Reservation Required
Semi-private tour with the winemaking team (limited to 10 people tour)
Followed by a tasting of all six new release wines in the Tasting Room
$25/person, refunded with wine purchase of $50 or more
Space is extremely limited!
Please email Evelynne Clark for more information and available times:
eclark@dustedvalley.com
Back To News