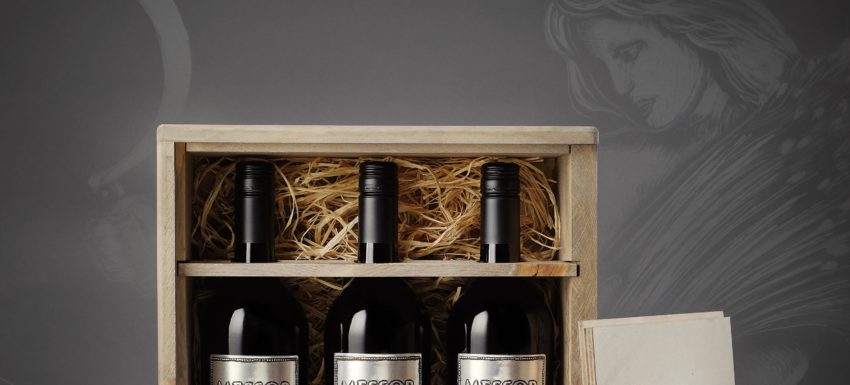 Walla Walla – February 23rd | 12:00PM – 5:00PM
Please join the Dusted Valley team for a special afternoon as we celebrate the release of our vineyard-designate Cult of Ceres wines, the hands who helped to craft it, and the historic vineyards from which they came. Enjoy a selection of thoughtfully prepared small bites from one of our favorite local purveyors, alongside our newly released Cult of Ceres wines – the 2015 Messor from Dionysus Vineyard and the 2015 Imporcitor from Stone Tree Vineyard.

RSVP & Tasting Fees
Please RSVP to media@dustedvalley.com. Stained Tooth Society Member plus one (+1) guest – complimentary.  Additional guests are welcome – $15/person. Please note, all members who RSVP for one of our release events will automatically be allocated one 3-pack.  If you know that you would like to order more than one and take advantage of the multiple 3-pack discount pricing, we encourage you to order early, beginning February 8th.
How to Order
Our family has been overwhelmed this year by how our Cult of Ceres wines have been received. Thank you for believing in Dusted Valley and for allowing us the opportunity to do what we love each day. With the growing interest in the COC membership and the limited production, we anticipate the 2015 Messor and Imporcitor will sell quickly. Online orders will open February 8th to existing club members and will be filled as received and as inventory allows. Club members will receive a link to access our shopping cart that day. We recommend ordering early to secure your allocation and to maximize your preferred pricing on multiple box orders. Orders may be picked up at our Walla Walla or Woodinville Tasting Rooms during our release events or during regular tasting hours, or conveniently shipped directly to your door.
Important note for our COC Members! If we haven't heard from you by March 11th, we will automatically allocate one 3-pack based upon remaining inventory available, charge your card on file and either ship or set aside for pick-up depending on your member profile preference.
Questions about ordering or your COC membership?  Please visit our wine club page or call Cindy at 509-525-1337.
---
More About Dusted Valley's Cult of Ceres Collection
The Dusted Valley family is excited to announce the upcoming release of the 2015 Messor and 2015 Imporcitor, two extremely limited production, vineyard designate wines from our Cult of Ceres collection. Ceres, the ancient goddess of agriculture, embodies our family's deep farming roots and our region's rich agricultural history. This celebrated Roman deity graces our Dusted Valley labels and serves as the inspiration for this project, aptly called the Cult of Ceres.  Sourced from the best lots of our vineyards oldest, most promising blocks, our Cult of Ceres wines are crafted only when growing conditions align to create something truly special.  With each wine bearing the name of one of Ceres' helper gods, we pay homage to the vineyards that are the genesis of each unique offering. Learn more about Dusted Valley's Cult of Ceres collection.
Back To News