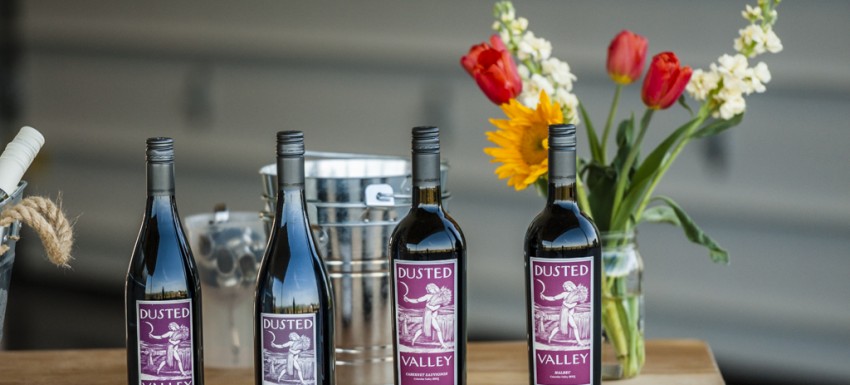 Spring is just around the corner, which means that we are excited for the changing seasons and to debut our NEW SPRING RELEASES!
Spring Release kicks off April 4th and runs through May 6th in our Walla Walla and Woodinville Tasting Rooms.
---
Making Your Spring Release Selections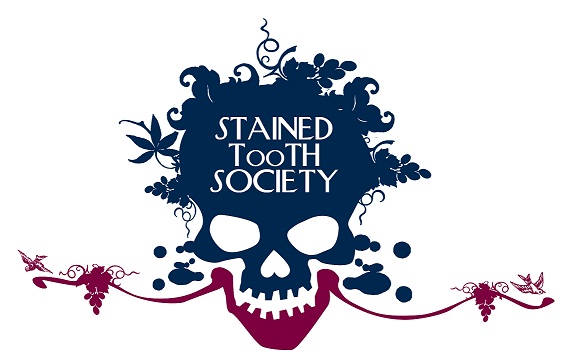 The Stained Tooth Society offers members ultimate choice during Dusted Valley's two releases and throughout the year. As a member of either our Stained Tooth Society (STS) or Cult of Ceres (COC) membership levels, you have the opportunity to select your Dusted Valley wines with each new release while enjoying preferred member-only pricing. This means that you choose the wines you want. The more you buy, the more you save! Need a refresher on your club benefits? Visit our wine club page for more details.
Check out the information below for details on three easy ways to make your selection.We hope to see you in one of our tasting rooms or at an event near you soon!
Attend an Event – Join us for one of our Spring Release Events in Walla Walla or Woodinville (details below) to taste through our new line-up and pick-up your selection. Whether on the east or west side of the mountains, we've got something for everyone!
Shop Online – Click here to login to your wine club member account, place your secure order online and have us ship directly to you. Remember, in many cases your username is your email address. Problems with login? Please contact Cindy at 509-525-1337 for customer service.
Visit a Tasting Room – Stop by our tasting room in Woodinville or Walla Walla during regular tasting hours starting April 4th through May 6th to taste the new releases and take your selections home.
Ordering & Pick-Up Deadlines
Please remember you have until May 6th to make your customized selection. If we don't hear back by this date, the standard selection will be processed for you. This includes a total of 6 bottles (2016 Mourvedre, 2016 Squirrel Tooth Alice, 2015 Rachis Syrah, 2015 Malbec and 2015 BFM). We will automatically ship the wines to your shipping address on file or notify you that your selection is ready for pick-up per your shipping status in our secure club database.
Due to our limited space, wine must be picked up no later than Sunday, May 13th. If you have not picked up by this time or made other arrangements, your wine will be shipped to your address on file (must have someone 21 years or older to sign), and your card on file will be charged.
*NEW* Spring Release Wines
---
2016 Mourvèdre – Walla Walla Valley
94% Mourvèdre, 6% Syrah
This blend of Mourvèdre and Syrah hails from some of our favorite vineyard sites including our very own Stoney Vine Estate Vineyard and will knock your socks off. We love the meaty, gamey side of this wine, along with the lush ripe fruit that provides a powerful backbone. Learn more.
2016 Squirrel Tooth Alice – Stone Tree Vineyard, Wahluke Slope
88% Grenache, 12% Mourvèdre
This kick ass Grenache based Rhone Blend hails from Stone Tree Vineyard and stirs things up a little, probably not unlike the woman it is named. Soft entry and ripe fruit with acid and tannin to please everyone. Who is the infamous Squirrel Tooth Alice? Legend has it that this party girl of the early West made being a cowboy truly "Legendary". We felt it was necessary to pay tribute to one of the ladies that kept the lonesome cowhands springing out on the ranch. Learn more.
2015 Rachis Syrah – Stone Tree Vineyard, Wahluke Slope
96% Syrah, 4% Viognier
Our Rachis Syrah is the fraternal twin to our Tall Tales Syrah, and never can two brothers be so different. The bigger, bolder, more fruit forward flavors of this wine show the breadth of character that Syrah can have. This is another strong vineyard designate showing from Stone Tree Vineyard. Learn more.
2015 Malbec – Columbia Valley
91% Malbec, 9% Cabernet Sauvignon
This is an expressive wine where dark, earthy and herbal characteristics from our Southwind Estate Vineyard combine with the fruit forward characteristics and power from Stone Tree Vineyard. The result is a well balanced, sophisticated Malbec. Learn more.
2015 BFM – Dionysus Vineyard, Columbia Valley
79% Merlot, 17% Cabernet Sauvignon, 4% Petit Verdot
We love Washington State Merlot, and think it's one of the greatest places in the world to grow and make it. That's part of why we are so honored to get to work with a little slice of history with the old vine Merlot at Dionysus Vineyard. Our 2014 BFM consists of Merlot, Cabernet Sauvignon and Petit Verdot, and stands up to its reputation of being the biggest Merlot based blend coming out of Washington today! Learn more.
Spring Release Events
---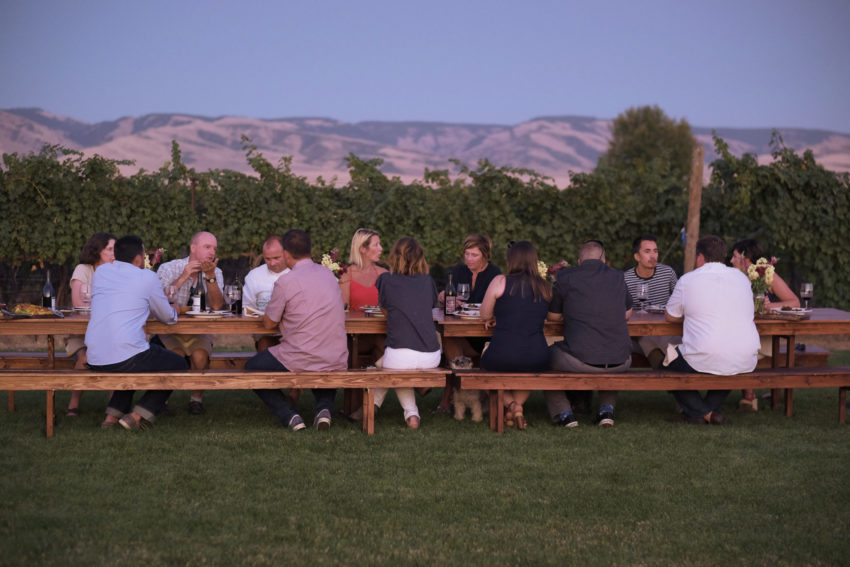 Spring Release Kick Off in Walla Walla
Walla Walla | April 7th, 12:00PM – 5:00PM
Learn more.
Meet the Winegrower Event
Woodinville | April 13th, 5:00PM – 7:30PM
Learn more.
Meet the Winegrower Event
Woodinville | April 27th, 5:00PM – 7:30PM
Learn more.
Spring Release Weekend in Walla Walla
Walla Walla | May 4th-6th (*NEW THIS YEAR* Saturday Morning Brunch at the Winery)
Learn more.
Back To News